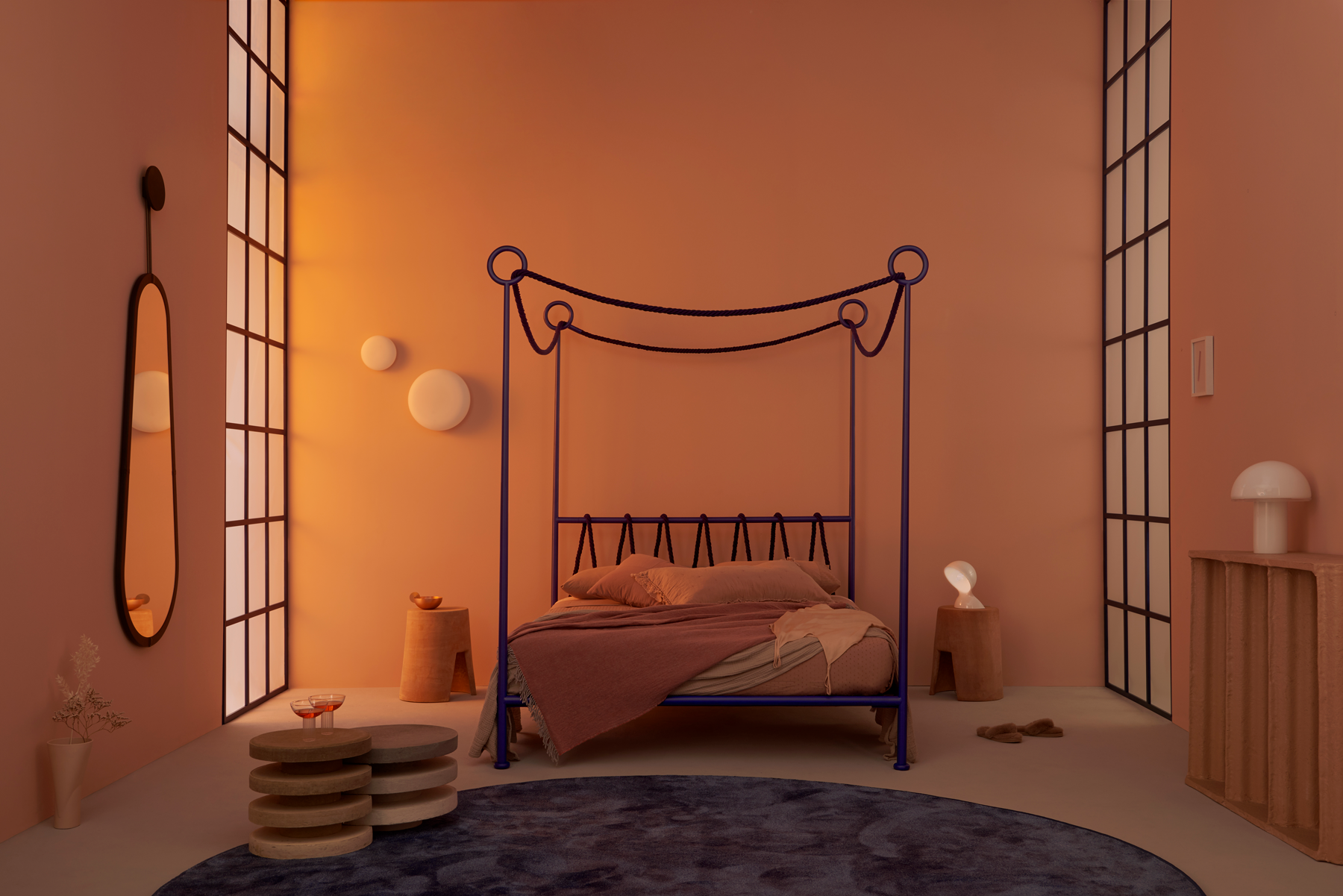 A bed that draws on the centuries-old history of the four-poster, when prized drapes once adorned its structure and protected it. A contemporary reinterpretation with a fresh, romantic, and subtly nautical touch.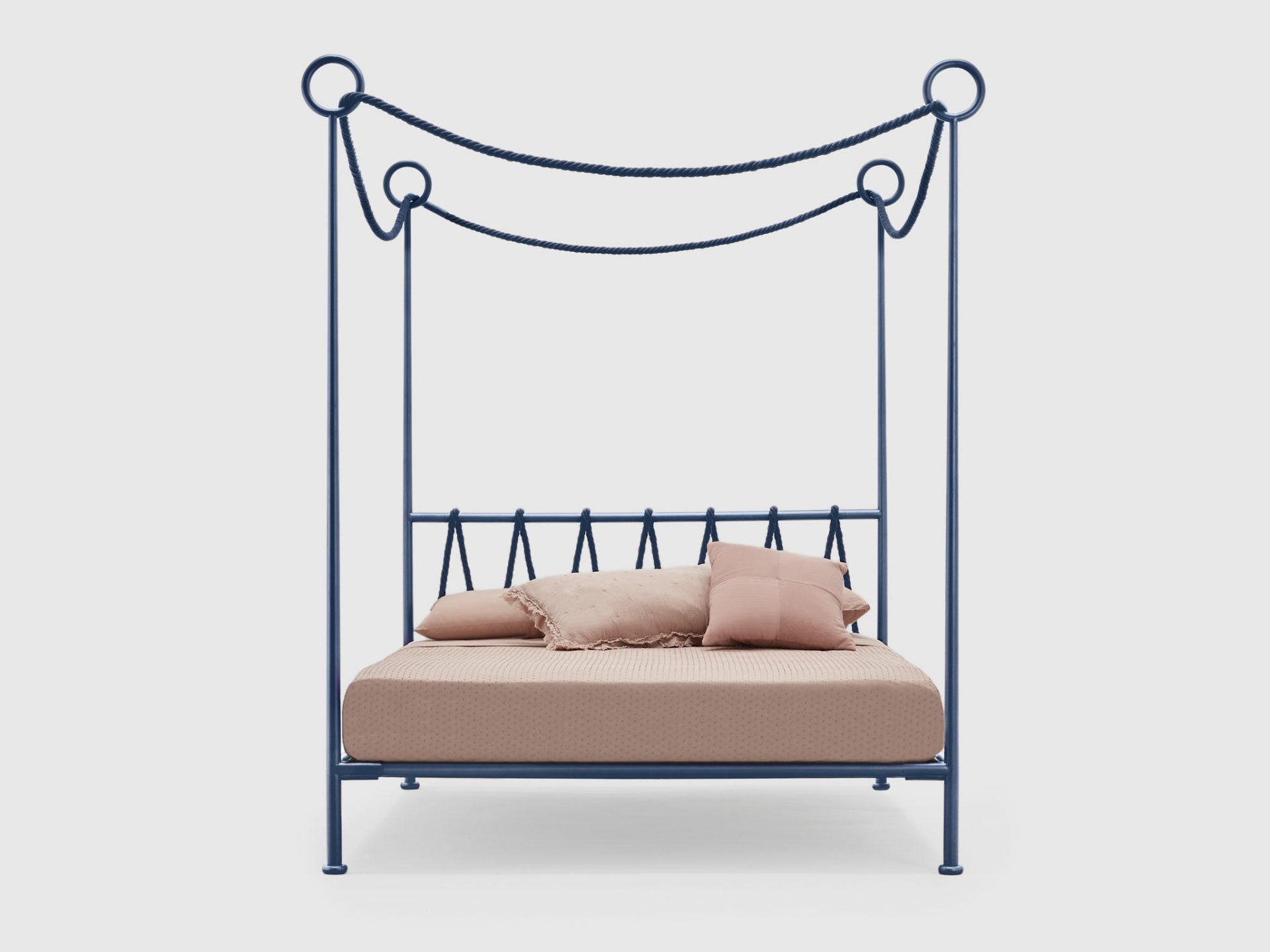 The frame design is elegant and clean. The round wrought iron profile rises from the foot of the bed, forming the posts and drawing solid iron circles on their summit, which welcome a soft coloured cotton top.
Sovrappensiero Design Studio
Born in 2007 from the collaboration between Lorenzo De Rosa and Ernesto Iadevaia, designers from Campania with their studio in Milan. Over the years they have been recognised as some of the most interesting emerging designers on the Italian scene and today they design for various industrial companies including Porada, Bialetti, Mamoli, JCP Universe, NAVA, Vibram, WayPoint and Manerba. They collaborate as lecturers with the Politecnico di Milano, the University of Bologna and NABA in Milano.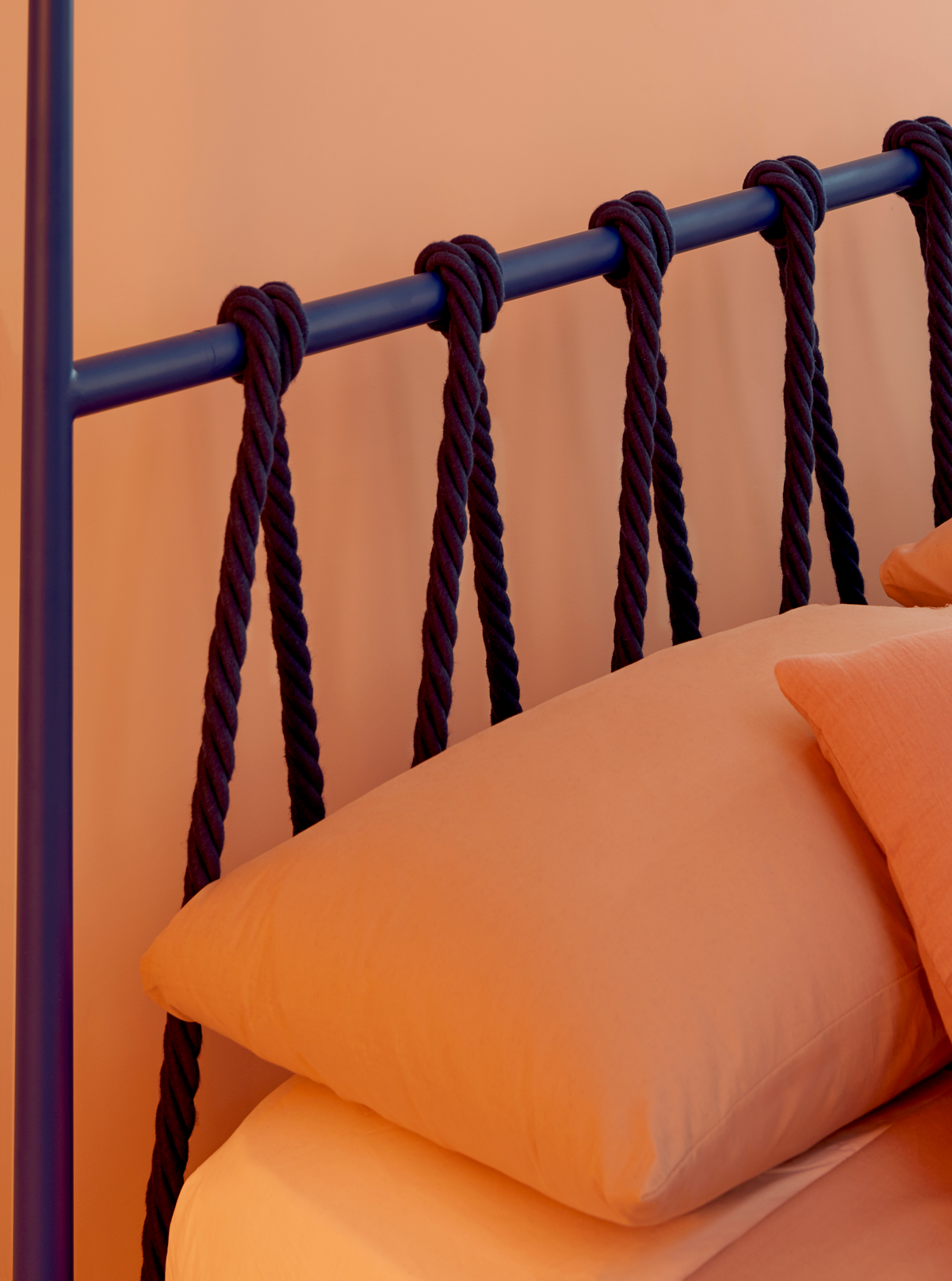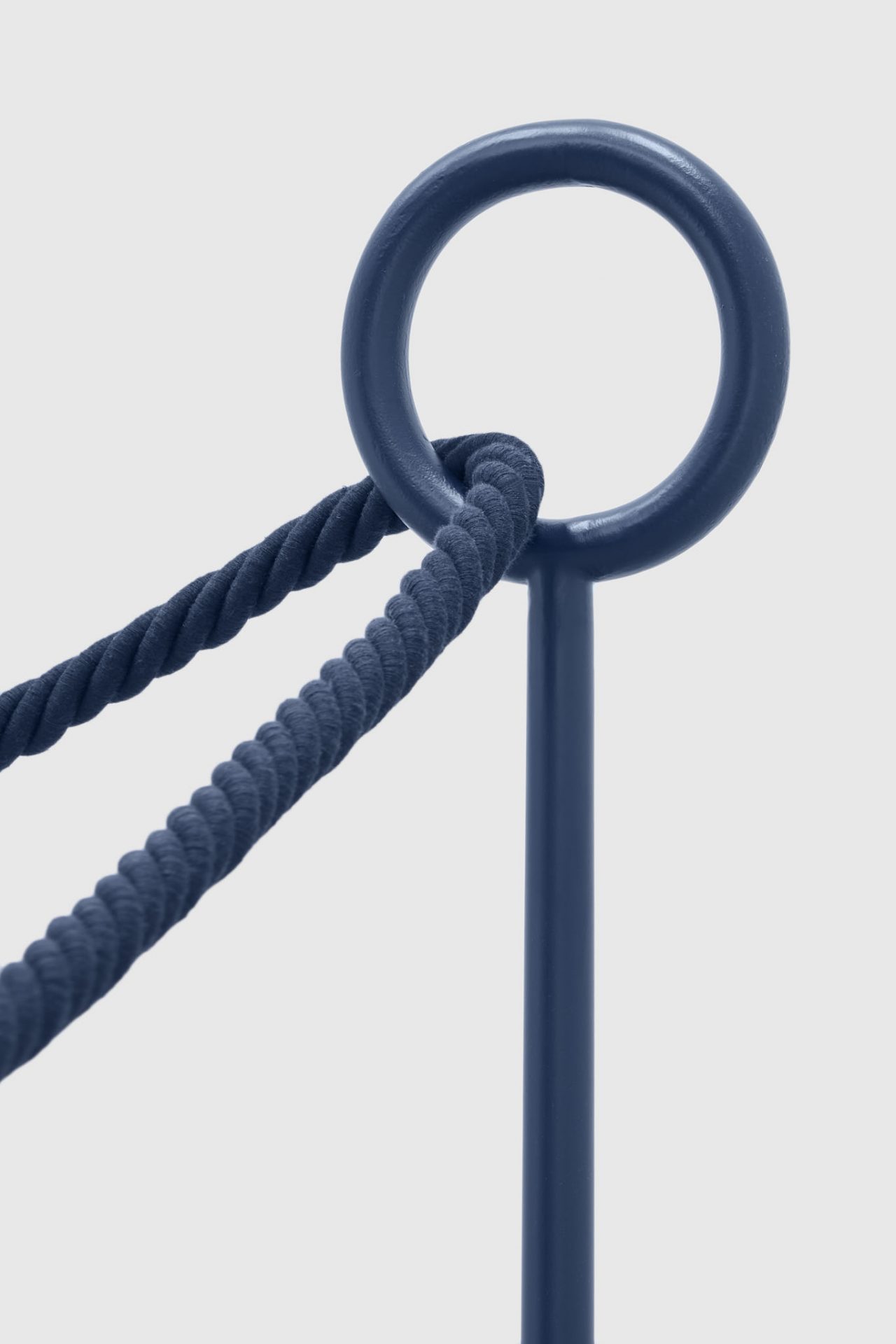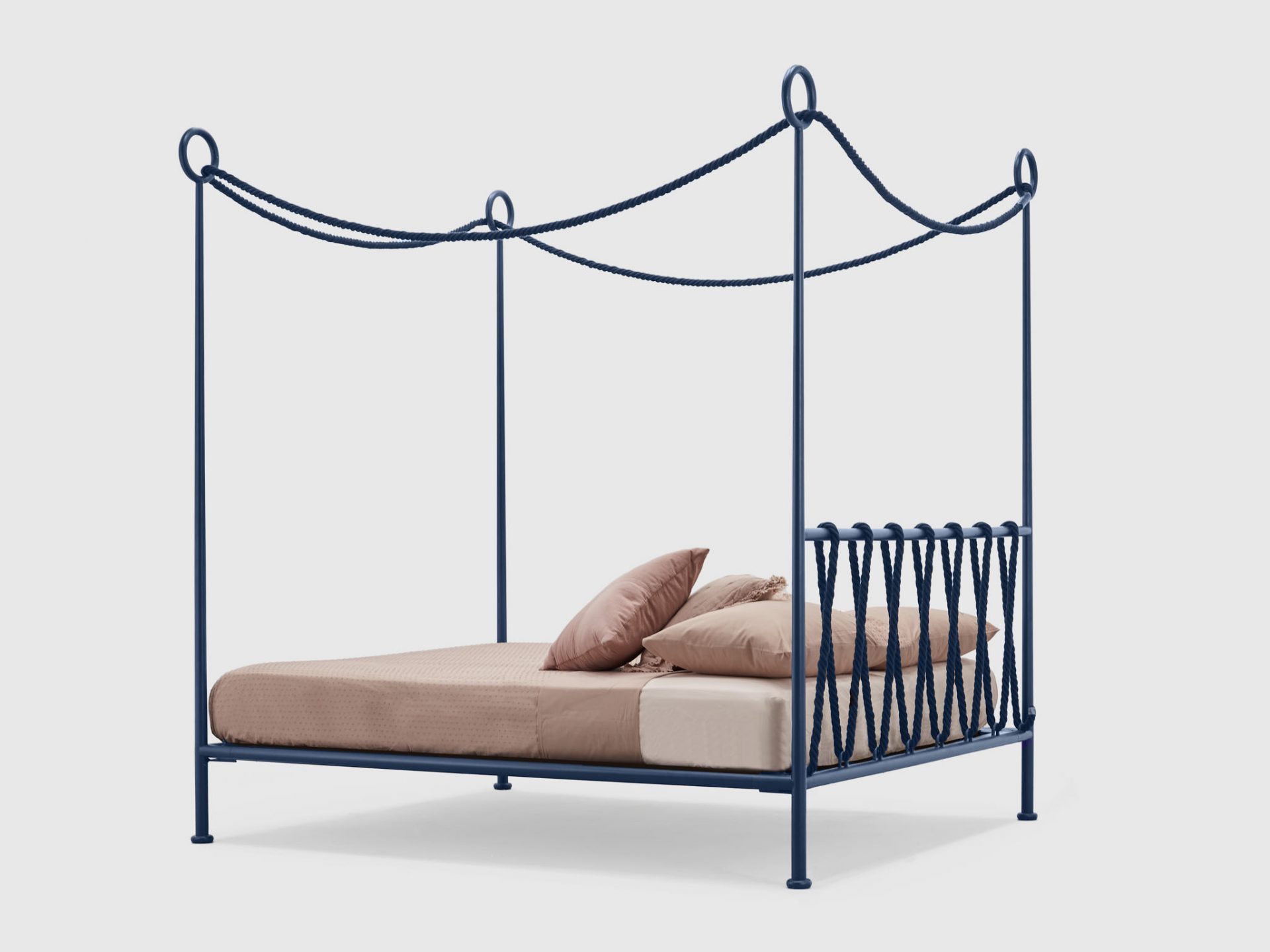 This top elegantly rises above the bed and doubles as a headboard, serving both as decoration and structure: an original, simple but unexpected element.

Cimadraws its identity and character from the nautical world and from memories of the sea: for lying back as if cradled, immersed in an ambience of pure comfort.
The structure is made of round, conical iron tubing, to which four hand-forged round elements of solid iron are added at the tops of the posts. The bed is painted with a double coat for a high quality and resistant finish.