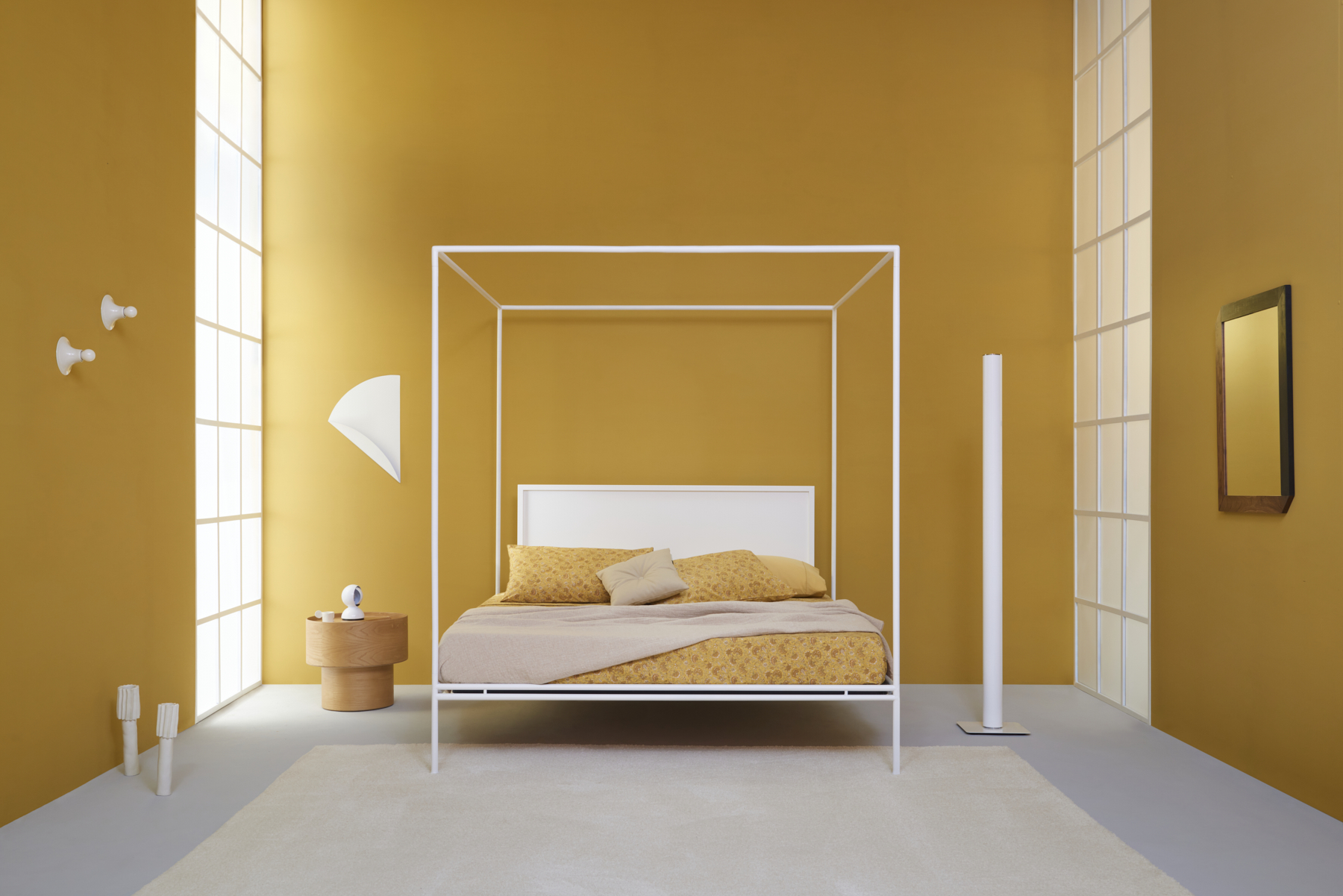 A combination of structural and decorative geometric shapes. A bed with clean lines, where even the joints are hidden construction details that maintain the precision of its form. On top, an empty frame completes the design.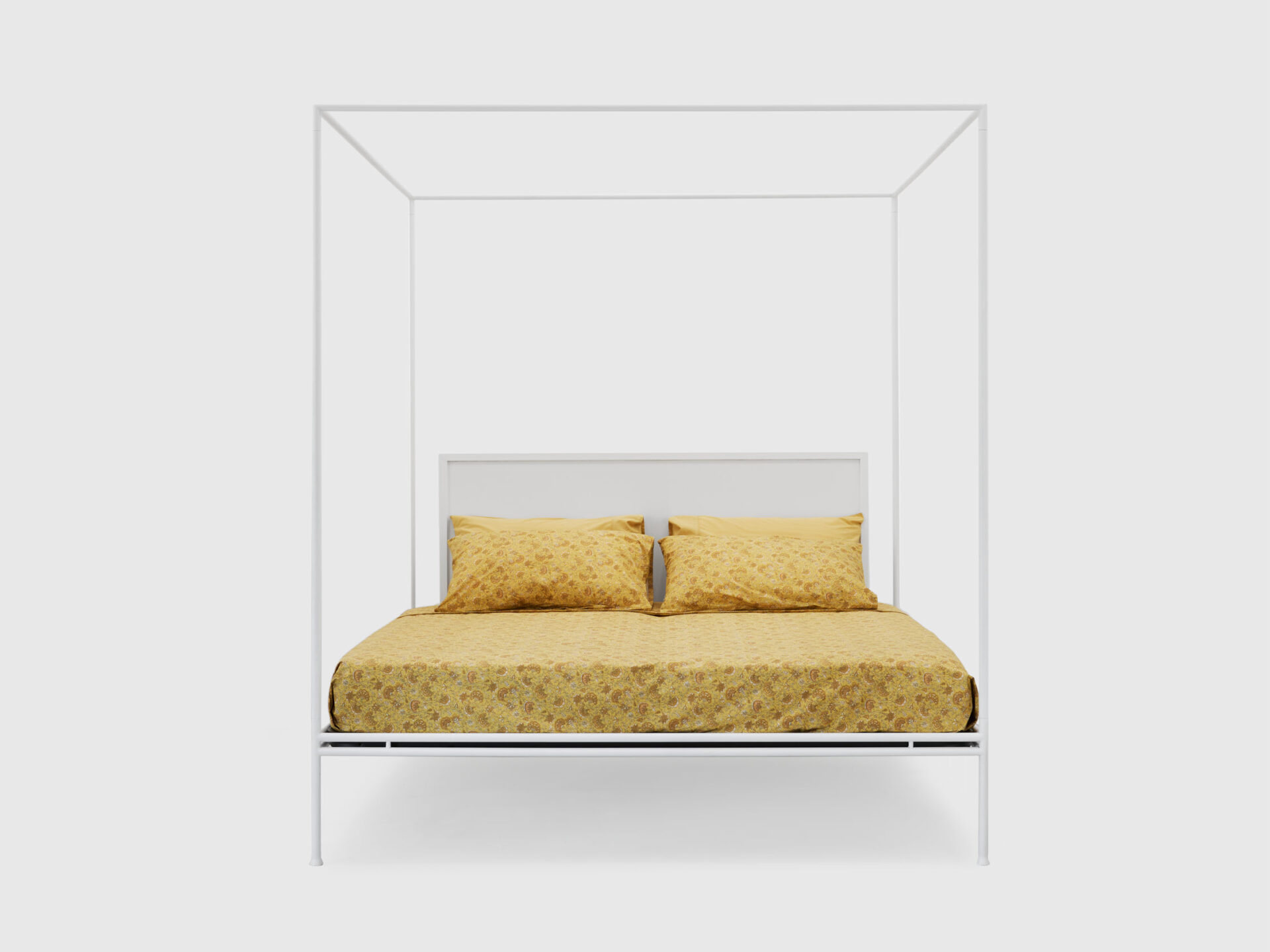 A solid drawn iron frame which can be disassembled thanks to hidden connectors.
Soundproofed tubular and sheet metal headboard.