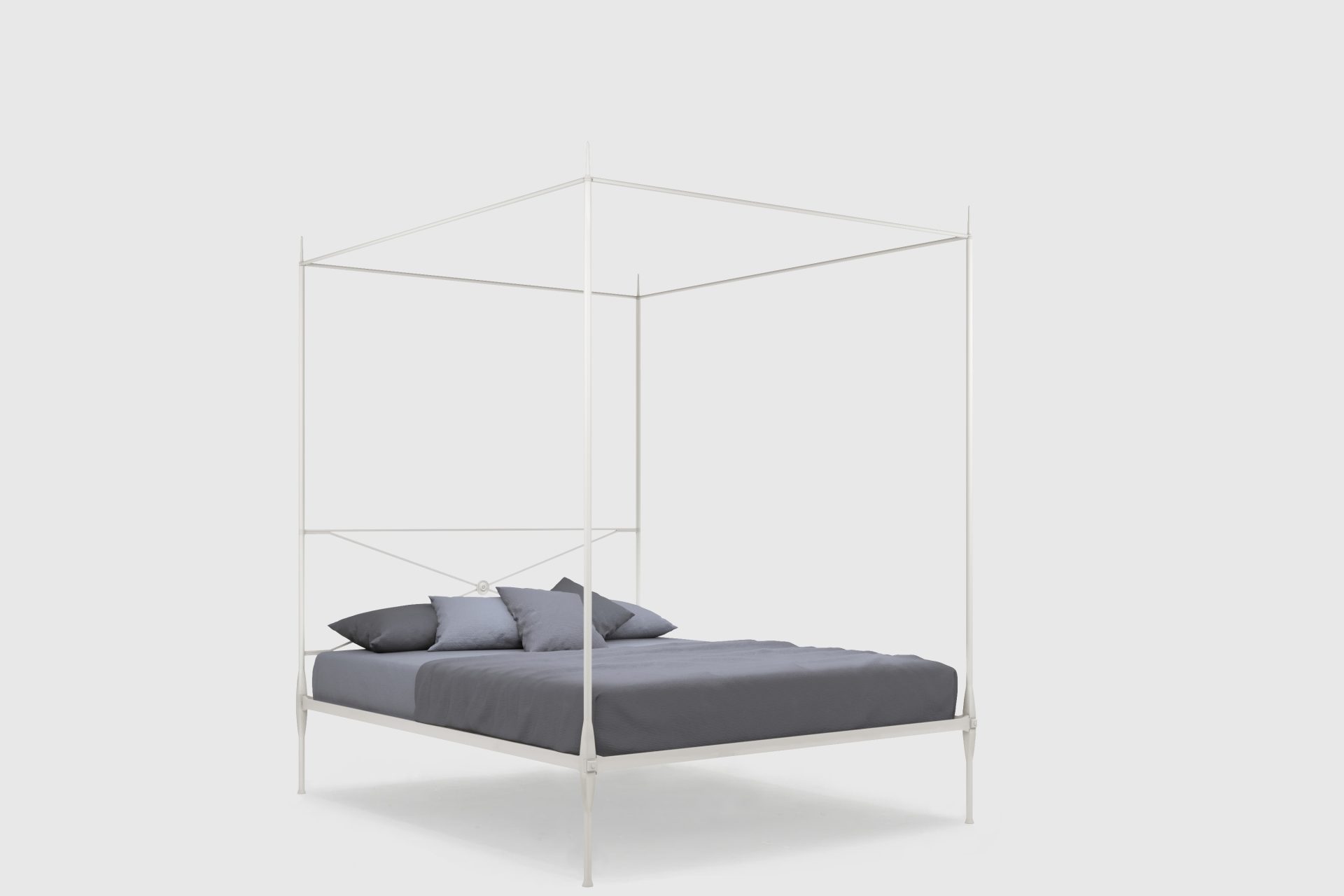 Sleek, as if reaching for the sky. This bed is defined by its posts which resemble javelins in their slender and graceful form.
Solid drawn iron frame, with round legs and uprights.
It can be dismantled by means of its 1700 series joints.
The headboard is made of 10-millimetre square iron with a turned frieze.