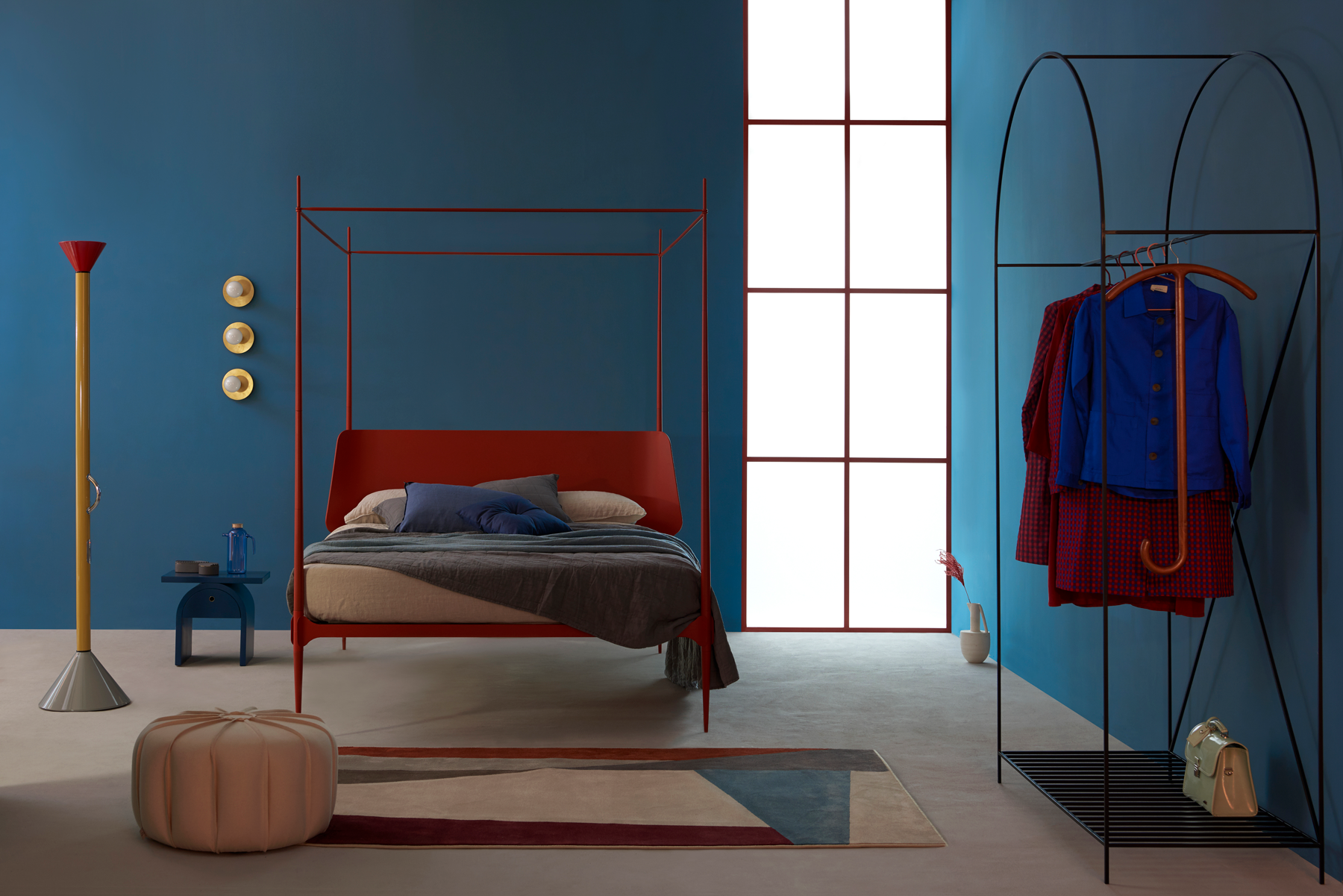 Traditional form meets design solutions. This bed is distinguished by a hybrid and captivating aesthetic language, featuring a joint – between the base and the posts – that accentuates the elements of the composition.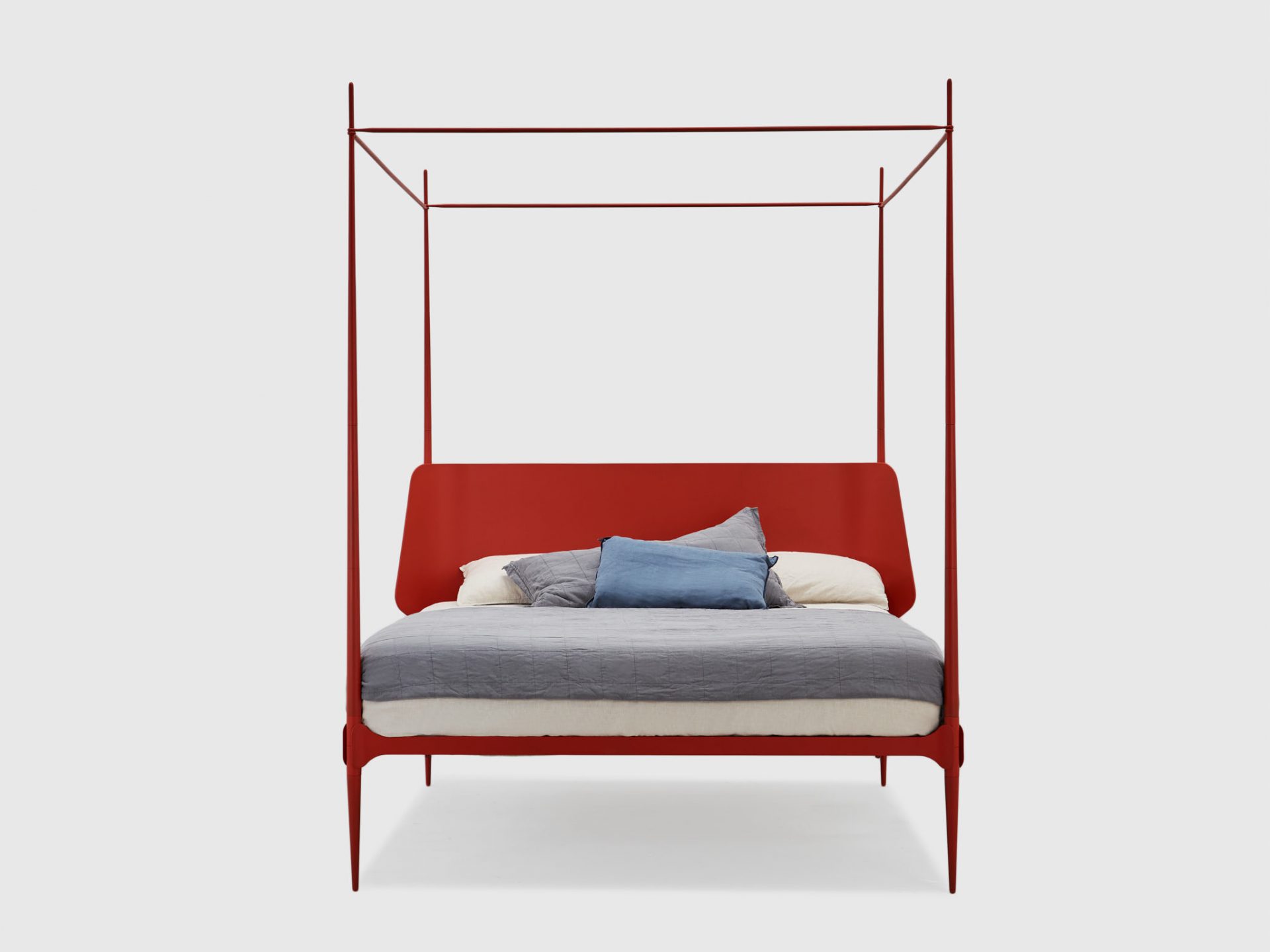 Clamp's design presents several distinctive details in its construction and decoration. And thanks to the shape of its individual parts, it is customisable in height, width, and length.
Francesco Forcellini
Raised in Florence, he graduated from the Politecnico di Milano, the city where he founded his studio in 2017. In 2019, he was selected among the young designers at Salone Satellite to bring his projects to the Rinascente, in Milano, for exhibition and sale. In the same year he was nominated "young designer" by Elle Decor and Interni; in 2020 he was indicated by Elle Decor among the thirty best international "young talents". He specialises in design for product innovation and collaborates with Cappellini, De Castelli and Tonelli.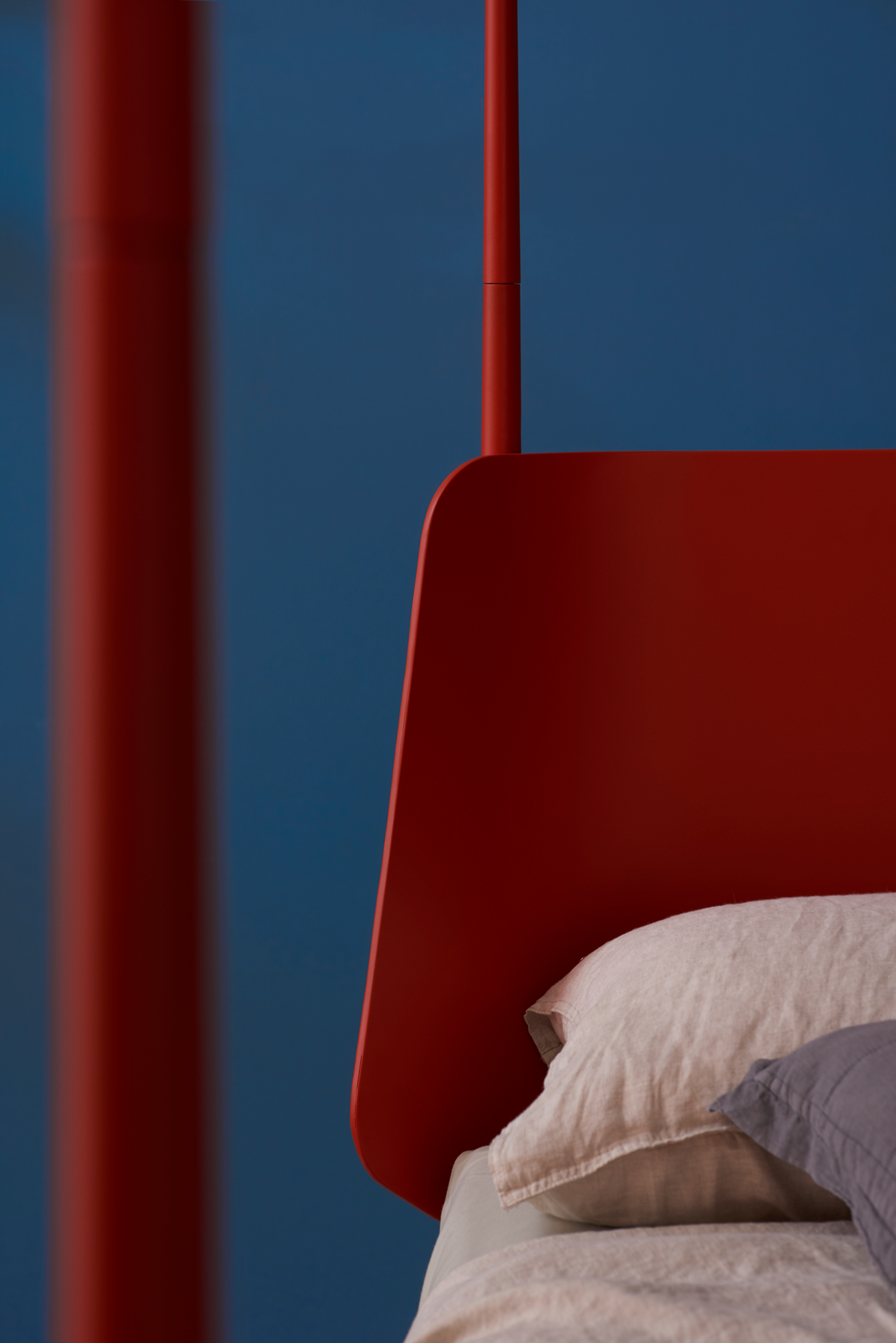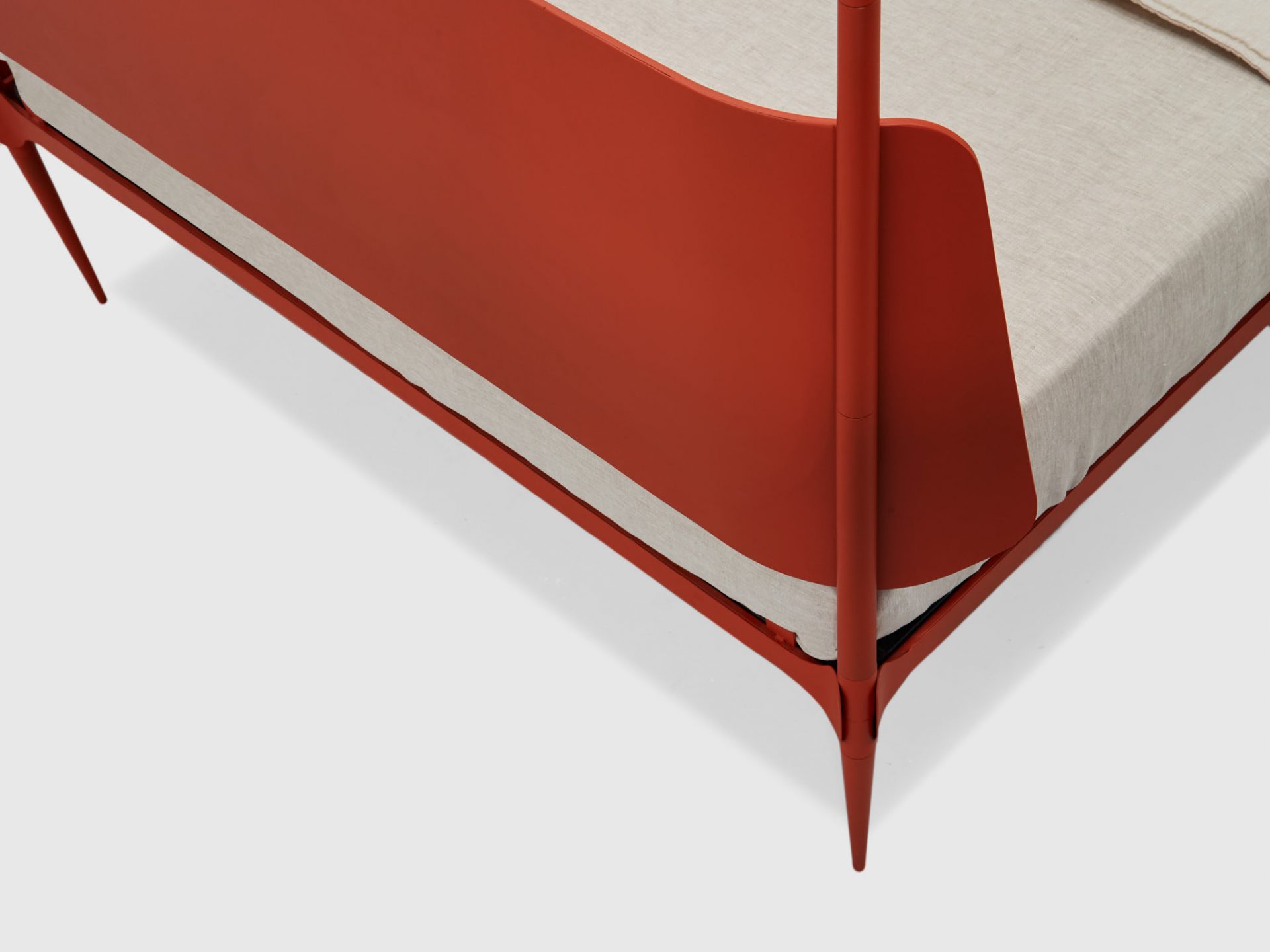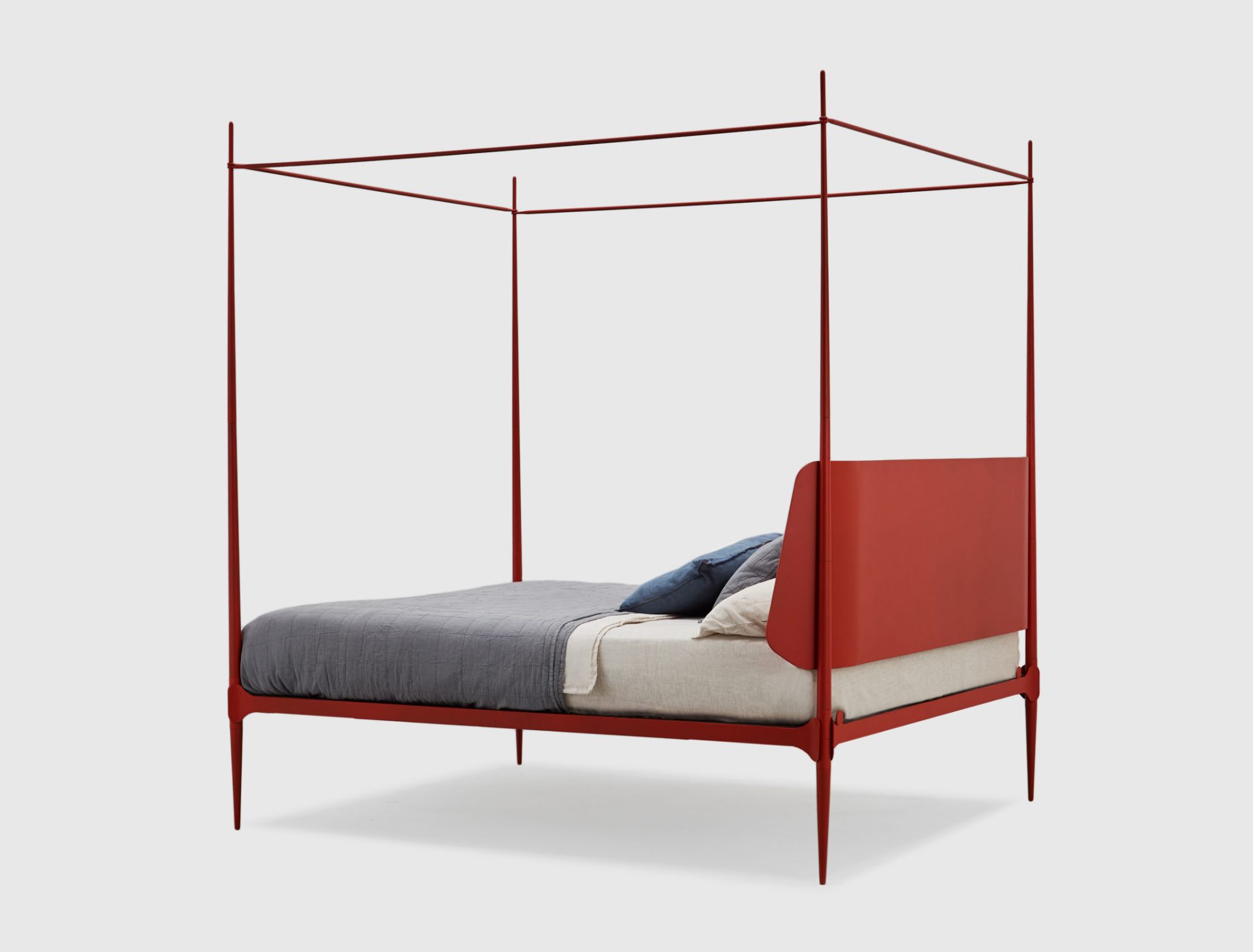 The joint that binds the uprights to the base of the bed recalls the shape of a clamp, solid and simple. The bed's headboard, made from sheet metal, is striking in its light, winding appearance, while the upper section of the canopy structure is made from thin iron sections with hand-forged elements.

The high-quality manufacturing and craftsmanship of this bed is reflected in its application of innovative solutions for the traditional four-poster bed.
It is entirely made of iron, which is turned, forged or shaped to suit the parts. It is painted with a double coat for a high quality and resistant finish.