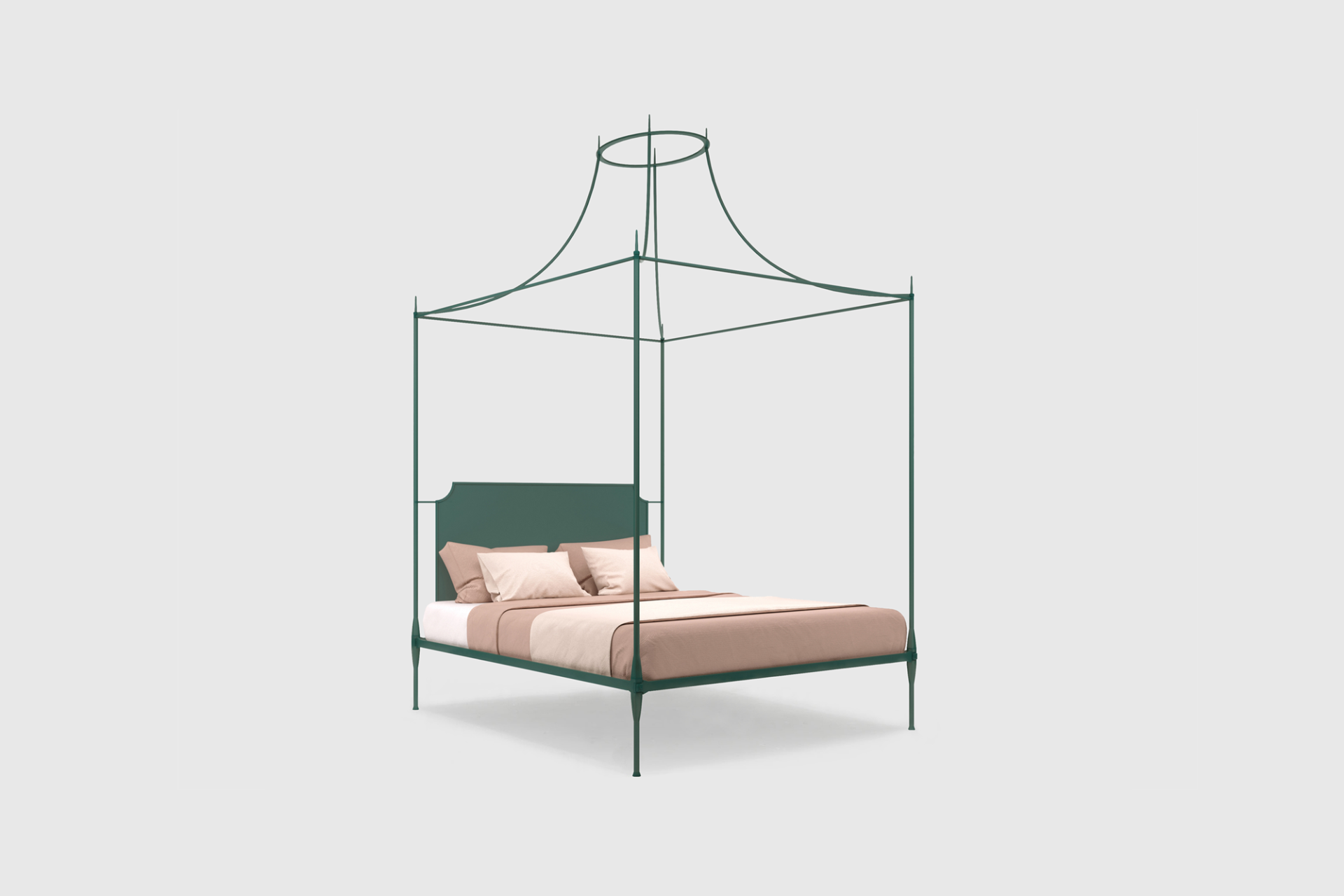 Solemn and contemporary.
A four-poster with a significant size that reflects the history and traditions of forging, as a result of the various techniques used in its creation.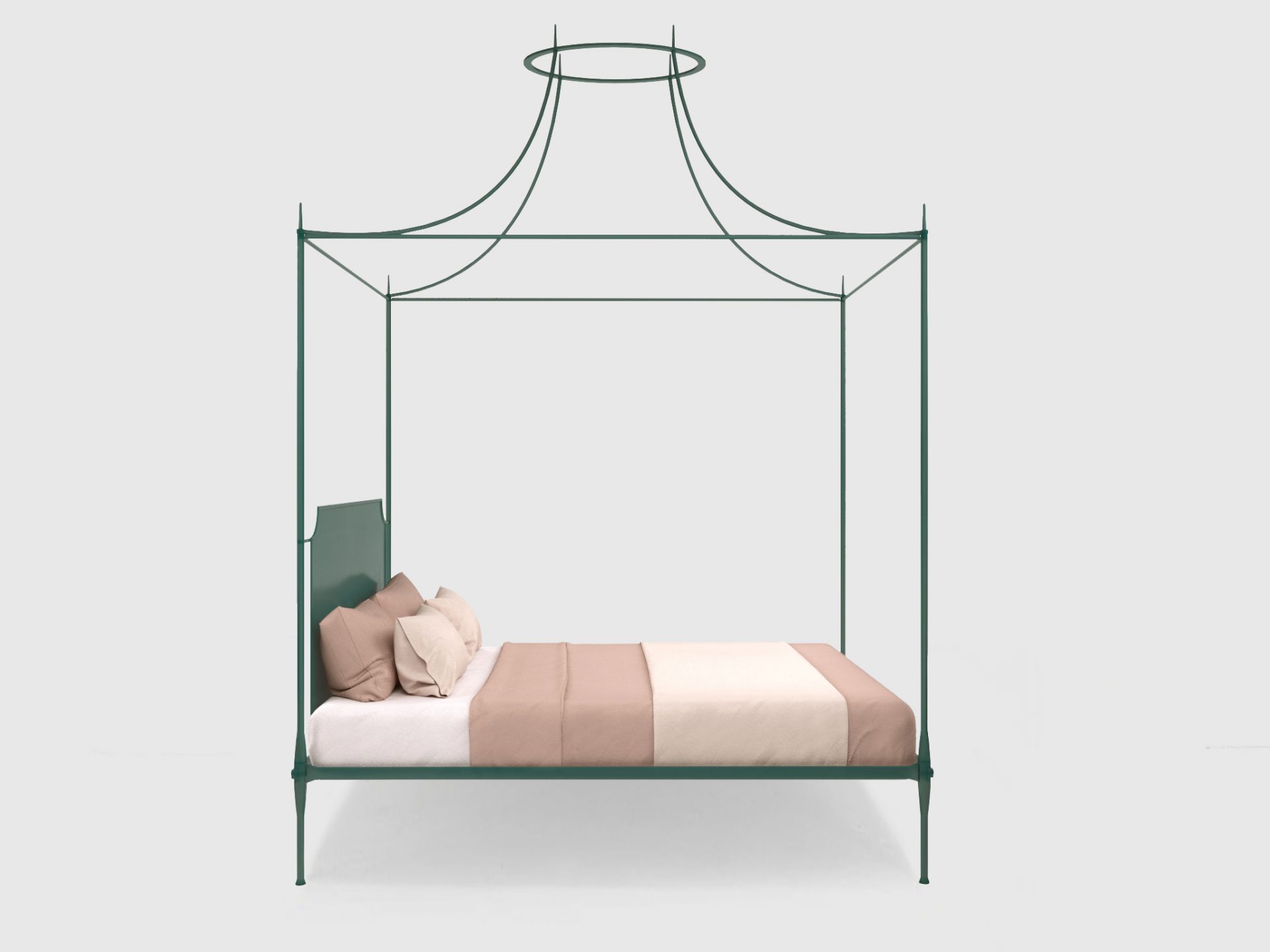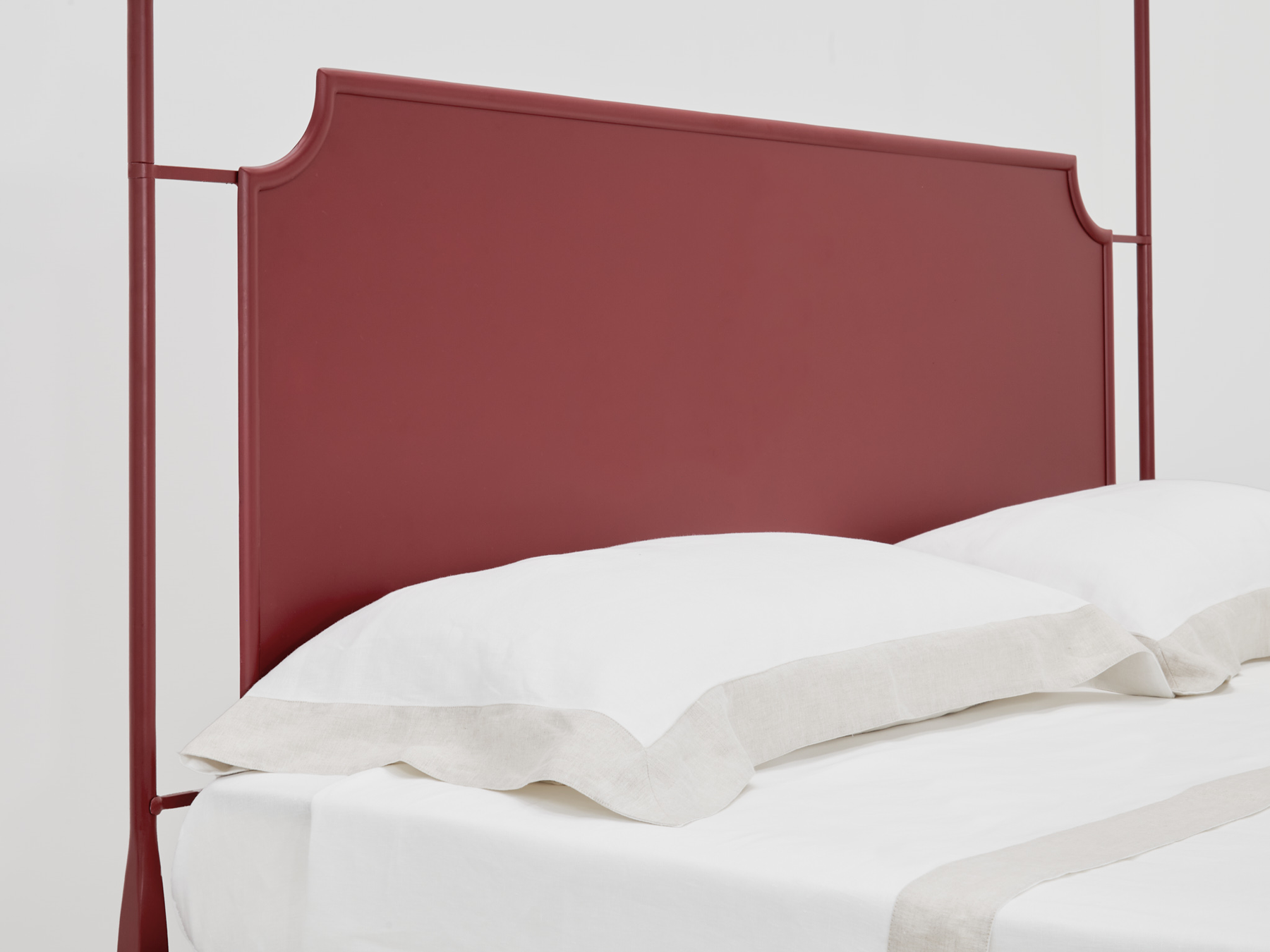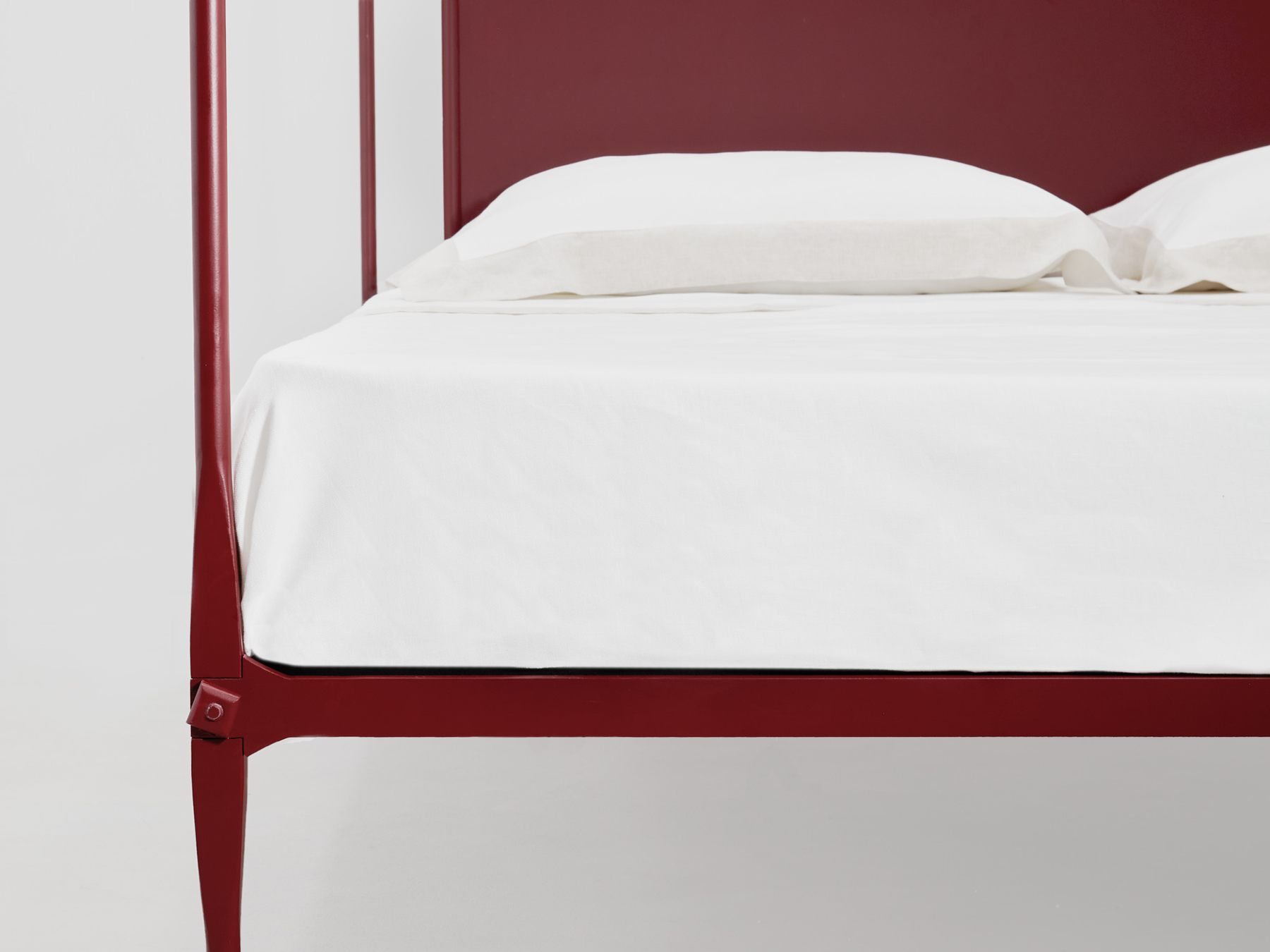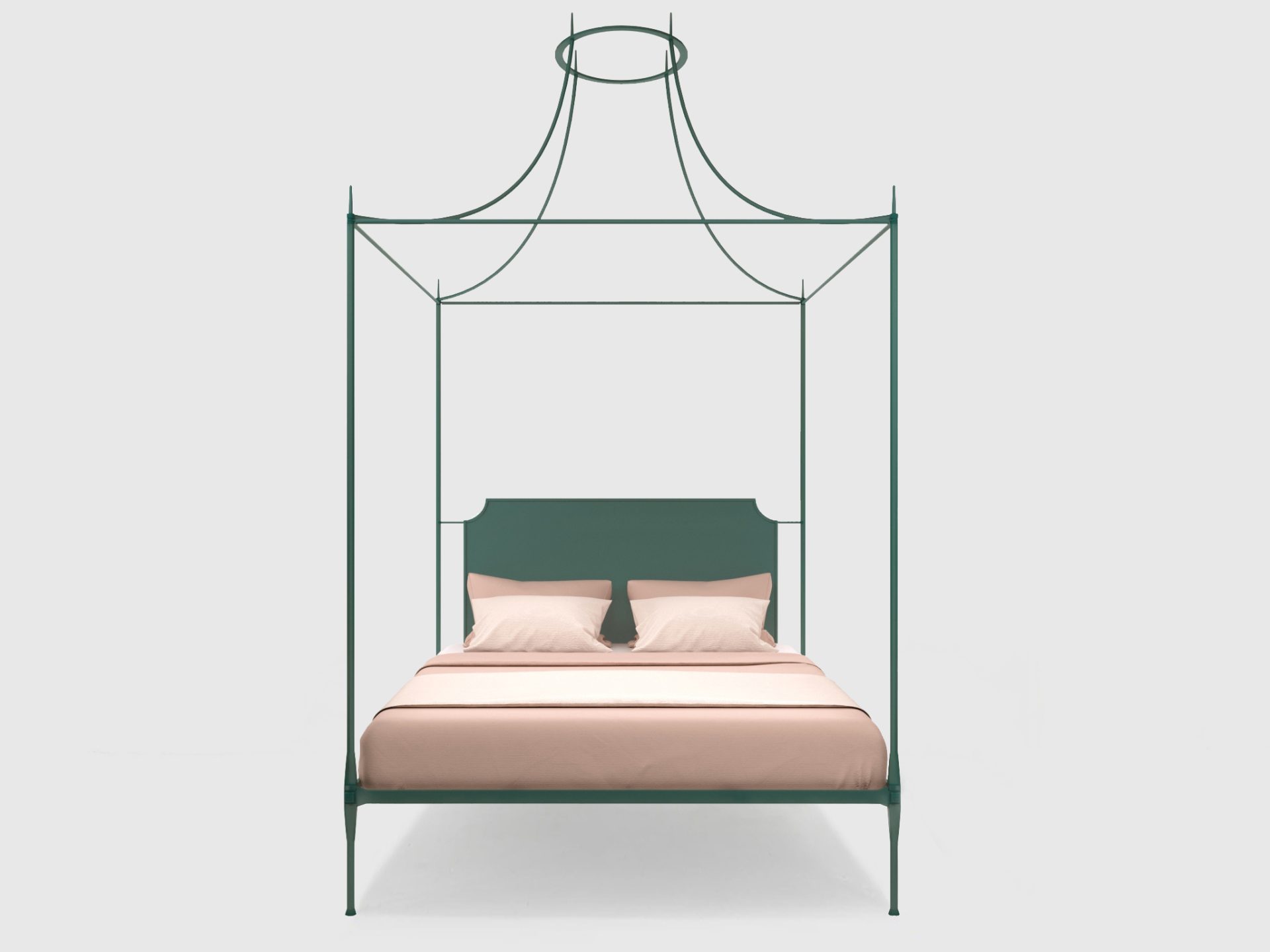 A solid drawn iron frame, with hand-forged round legs, uprights, and tips.
It can be dismantled by means of its 1700 series joints.
The headboard is made of soundproofed sheet metal with half-almond shaped iron edges.