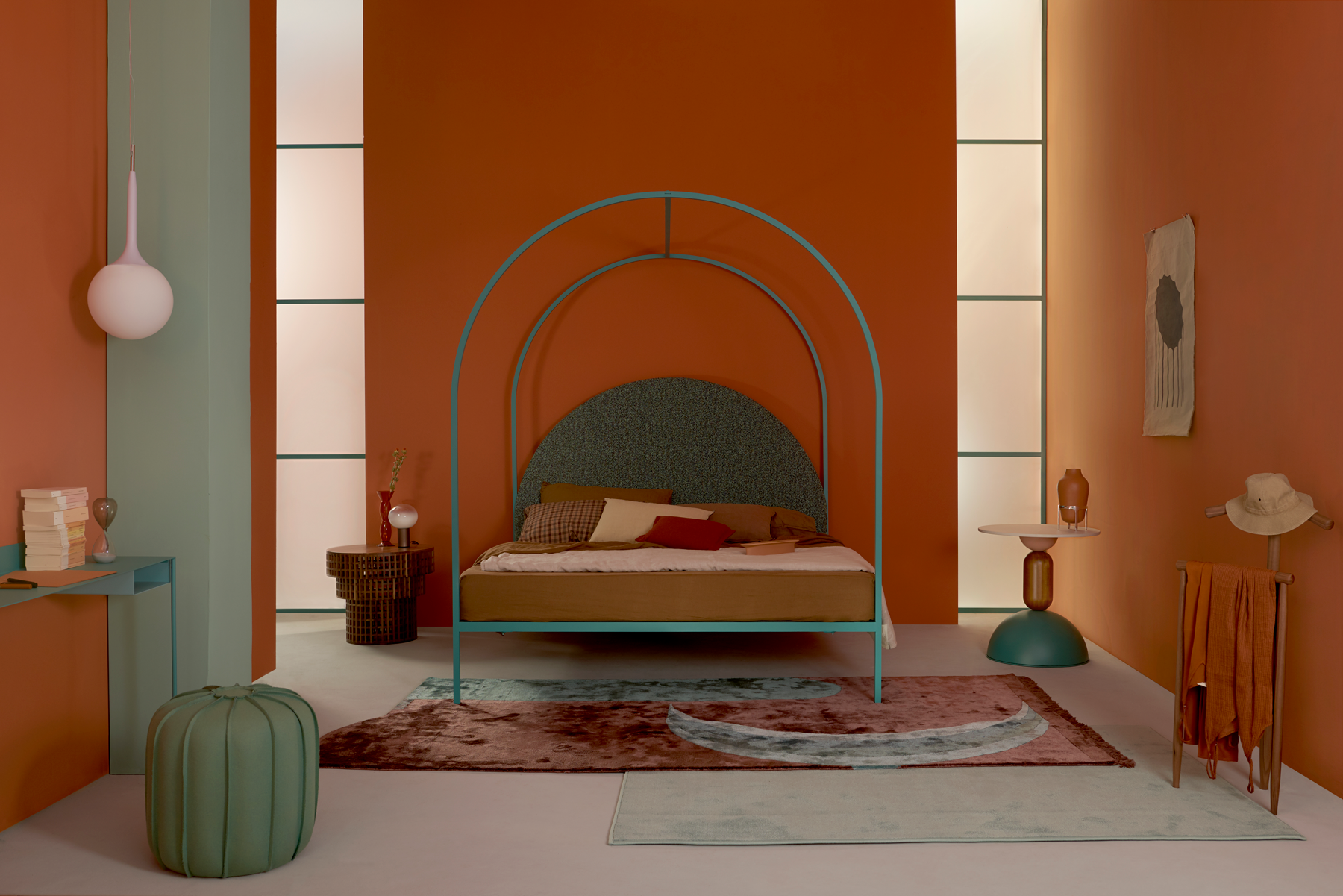 The concept of a four-poster bed in the modern age: absolute, exact, abstract, precise. Like a line that moves through the room and marks the boundaries of that place where you pause and rest.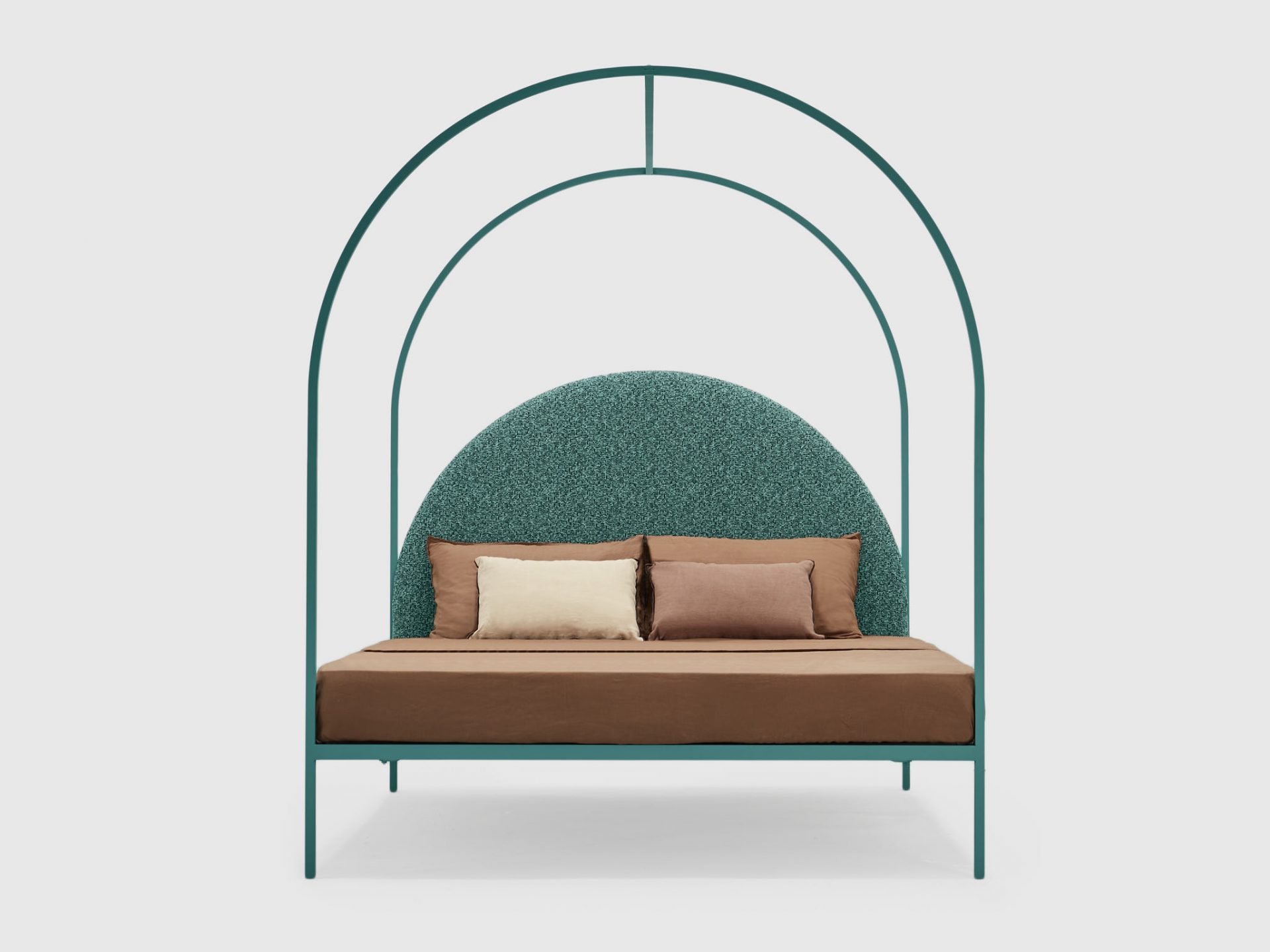 A bed with arches that have clean, soft profiles, enveloping and welcoming to the eye.
Giulio Iacchetti
Based in Milan, he has been involved in industrial design since 1992. Among the various companies with which he collaborates: Alessi, Artemide, Foscarini, IFI, Magis, Meritalia, Moleskine, Nava, Montini, United Pets. He is the art director of several brands, including Abet Laminati and Dnd. In May 2009 the Triennale di Milano hosted a solo exhibition of his work entitled "Giulio Iacchetti. Disobedient objects". He has been awarded two ADI Compasso d'Oro awards (2001 and 2014) and has received several international awards.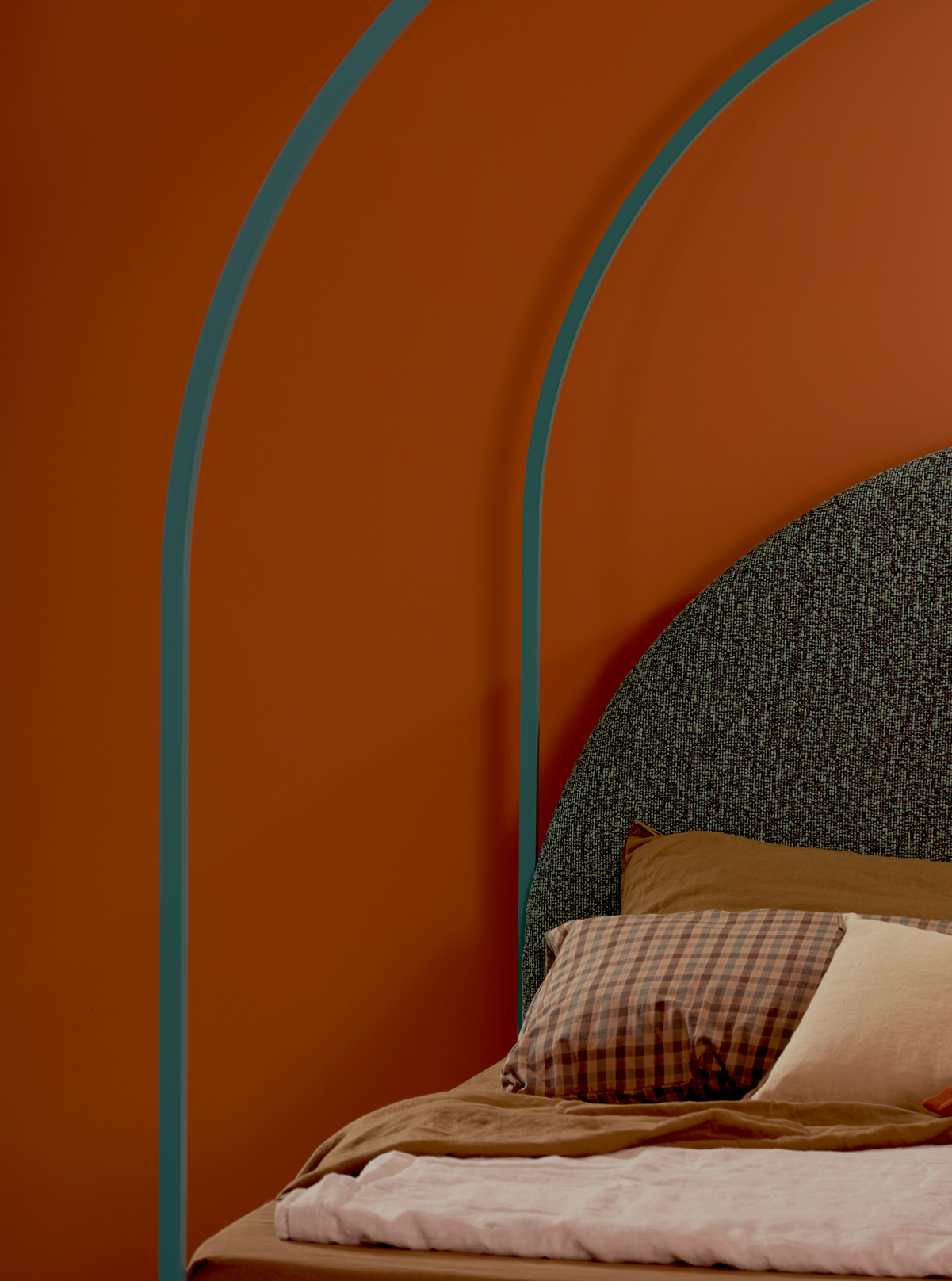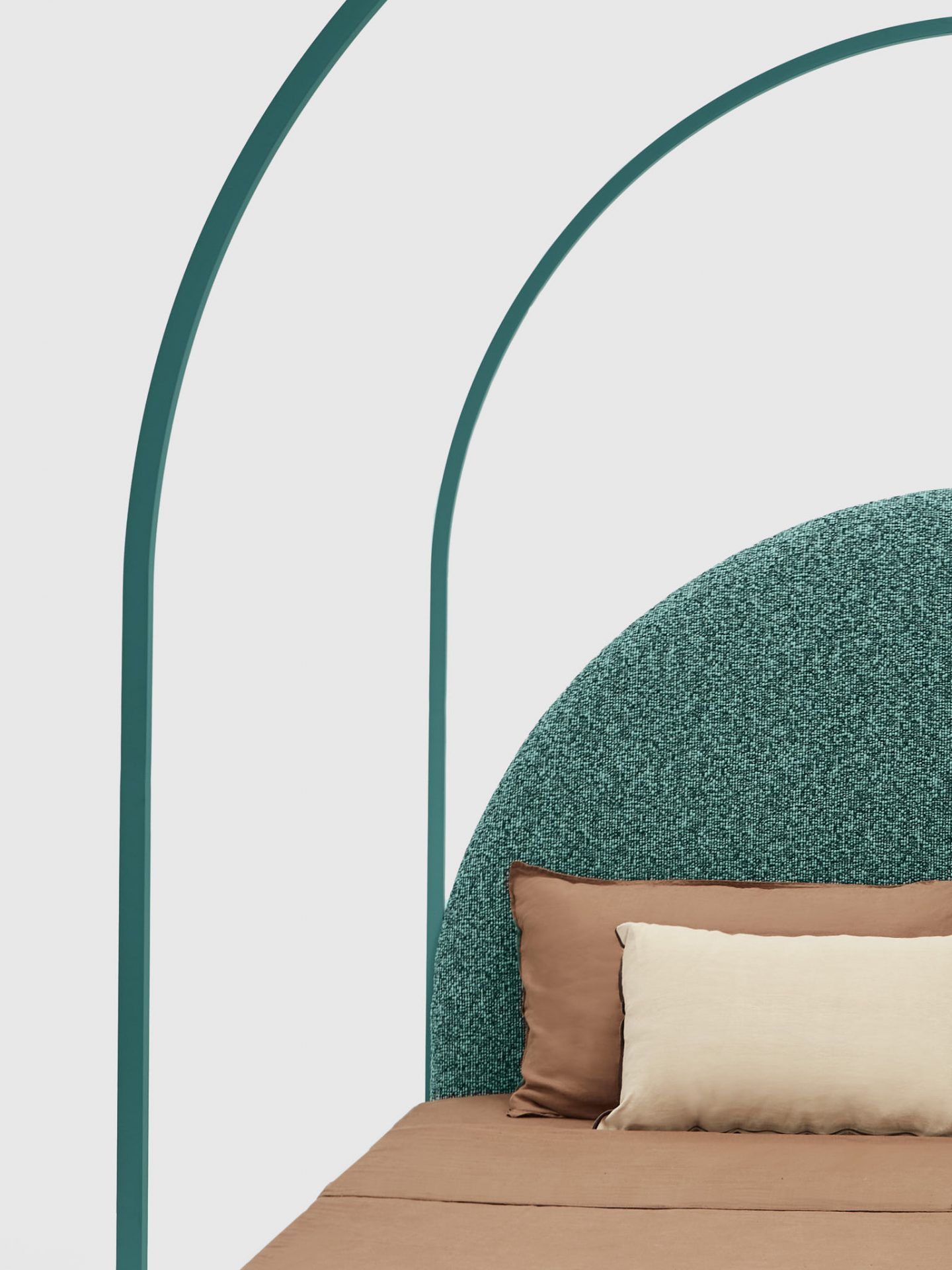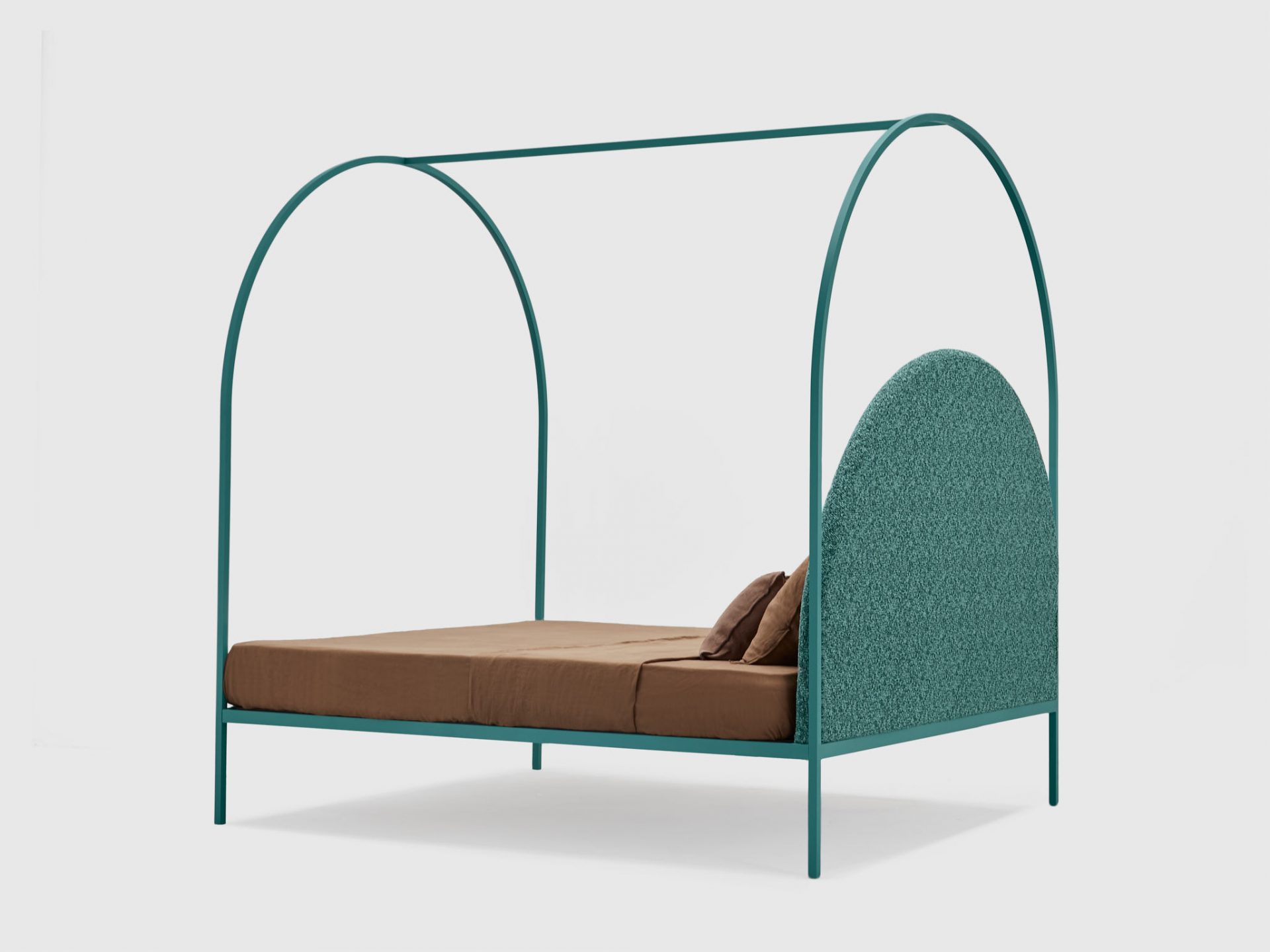 The metal is elegantly shaped and tinged with shades of blue, green, and yellow, which are echoed in the cushioned and upholstered headboard, whose shape reflects the structure of the four-poster.

Simple and clean, harmonious, and authentic. Simple and clean, harmonious, and authentic. A bed that wants to make you sleep: it is the ideal place to nod off and lose yourself in some delightful dreamy dimension.

The structure of Sottiletto is manufactured from a solid square iron profile measuring 25×25 millimetres, hand-wrought and then painted with a double coat for a high quality and resistant finish.